HELLO
Welcome to Papua Adventure's website "the Stone Ages Cultures"
Welcome to Papua Adventure Tours, first of all, we would like to say thank you for your kind attention and trusty for visiting our website. We are Papua Adventure Tours and Travel is legal tour operator of in Papua (Irian Jaya). We would like to introduce our package tours with competitive rates and get our excellent services. We always open for your inquiry packages tour beside we mentioned here. To have further information and special rates, please contact and visit our packages tours we are here. All of our teams are professional and well trained who have more than 15 years of experienced into the heartlands of Papua (Irian Jaya).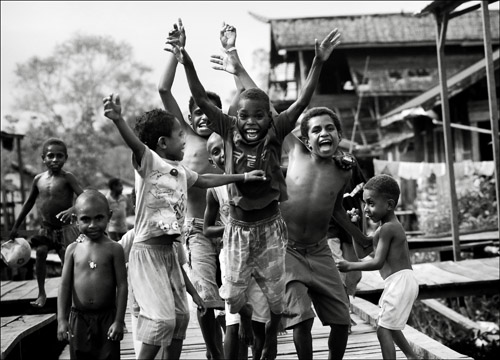 Introducing about the island of PAPUA
PAPUA as we called present day (Formerly "Irian Jaya") is eastern island of Indonesia. Papua comprises the western half of the huge island of New Guinea situated just northern tip of Australia. The eastern part of the island is belongs to Papua New Guinea. Almost half of Papua province is hilly or mountains and about ten major peaks reach over 4.000 meters and the tallest is Carstenz peak with high 5.050 meters from the sea level. Papua stretches 1.200 kilometers from east to west and is Indonesia's largest Province, covering 160,150 square miles. It's also the second largest island on earth after Greenland. The diversity in lifestyle and culture of the indigenous people, who speak more than 250 languages with total population about 4 millions.
Get in Touch
We'd love to hear from you. If you have a quick question or if you just want to say hi. For business inquiries feel free to call, email or use the contact form to the right. We can't wait to hear from you soon!
(+62-967) 5170084, 572622
(+62) 812 480 2972 & (+62) 813 4462 8586
(+62-967) 571816
info@papuaholidays.com
Jln Raya Sentani – Waaena No 20. Jayapura – Papua. Indonesia